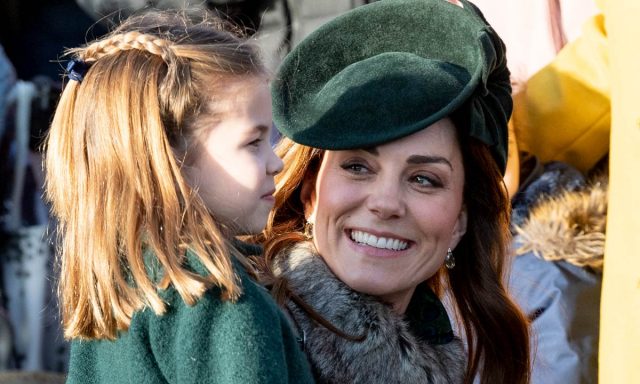 express– Kate loves to wear beautiful midi dresses and her mother, Carole, has been seen wearing similar clothes. There are many occasions over the last decade where the mum and daughter duo have stunned in similar getups.
They both went green for the summer:
Carole's green Wimbledon dress in 2019 looked a lot like the one Kate wore while visiting the RHS Back to Nature Garden.
The dresses were near enough identical, with the same wrap style in the front and a very similar print on the two dresses.
The colours were only slightly different shades of green, but everything else from the way they styled their hair to their shoes was the exact same.
Teal looks amazing on both Carole and Kate:
Carole wore this beautiful teal dress and coat set while attending Harry and Meghan's wedding in 2018.
Kate wore a very similar look to the centenary of the Royal Air Force that same year.
Both mum and daughter wore identical fascinators with their outfits and styled them with stiletto shoes.
Their breezy, floral looks:
During summertime, both Kate and Carole Middleton have worn floral breezy summer dresses.
Their identical style even extends to their choice of handbags, as they both chose lighter beige bags to go with their stunning looks.
The two look more like sisters as opposed to mum and daughter when they are pictured in the same type of clothes.
Classy red checked dresses:
The same style but two different ways – Kate opted to pair her dress with black heels, while Carole opted for a more casual look with summer wedges.
This classic style looked incredible on both the Middleton ladies and can be worn for a lovely day out and also in a professional setting, depending on how you accessorize the outfit.
Their hospital dresses were identical in 2013:
After the royals welcomed Prince George, Carole showed up to the hospital wearing a blue printed knee-length dress, more or less exactly the same as the one Kate wore while presenting the future king of England to the world.
These dresses looked fantastic on both Carole and Kate Middleton.
Kate stunned the world when she was able to walk out of St Mary's Hospital in London wearing high heels, and incredible hair and makeup just hours after giving birth.
All of the Middleton family, including Pippa Middleton, have become style icons in their own right.
Pippa's maid of honour dress at her sister's 2011 wedding to Prince William was so popular and her figure inspired women all across the world.