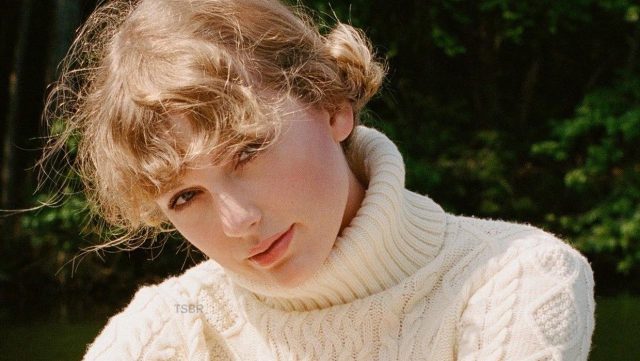 independent.ie Before they decided to work together on their new collection, vegan cook, author and sustainability advocate Holly White, and designer Niamh O'Neill had never actually met. But the pair had long shared an aesthetic when it came to personal style.
"Holly wore a dress of mine a few years ago, but I'd never met her," explains Niamh, a graduate of NCAD who has run her own independent label, Niamh O'Neill, for almost a decade now. "I always liked the sustainable-living ethos Holly has. And I love her style, because it's cool but timeless. That's my style too, I suppose."
"I don't like anything seriously trend-driven; I don't think it's doing the customer any service by putting that out there, in terms of longevity," Niamh adds. "But it must have some element to it that is design-driven."
"I've never worn loungewear," she says, laughing. "It's not like I'm going around in a ballgown every day, but I don't actually have any loungewear. Jeans are my loungewear."
Having considered the project for some time, Niamh messaged Holly, and the pair first met in November 2019.
Before her degree in fashion journalism, Holly had studied fashion design for two years.
"I knew Holly had a background in fashion, and I have a fashion expertise, if you like. But a lot of it was to do with the sustainable element; I just thought she could bring a lived experience. She's been practising it for so long," Niamh explains.
Holly became vegan almost seven years ago. "Initially, the focus was on my plate," she says of her interest in sustainability. "After about a year, I began looking at home products. After two or three years, I began looking into everything I was buying. The loudest voice you have is where you spend your money."
Holly had no interest in fast fashion. "I found that as much as each season » » had something very trend-driven, I still found myself looking for those perfect basics. As I got a little bit older and more aware, when it came to what I wanted to buy, I was conscious – whether it was the perfect white T-shirt, or the little navy dress – that I wanted timeless pieces I could turn to time and time again."
What Holly also wanted was glamour, something she discovered was difficult to find when shopping sustainable brands.
"I found there was quite a disparity in that it was considered unbelievably premium, but also not necessarily style-driven. I wanted to feel that you can have a dress that's sustainably made and that would work to go out and wear for cocktails.
"We have an abundance of hemp T-shirts and shoes made out of cork. And those are all brilliant and beautiful, but I wanted something that had a bit of glamour to it. I couldn't find that."
When Holly and Niamh got together, their starting point was Holly's own wardrobe; they identified pieces they liked, and built from there.
"When we refined it, it came down to this real capsule: 'These are the pieces that are missing in my wardrobe'," Holly reflects now.
A common theme was that everything had the timeless, trend-less quality both women prioritise in their own wardrobes. It was also important each piece had the ability to be styled in a number of ways – worn with trainers, or dressed up.
In terms of creating a sustainable fashion collection, Niamh acknowledges what you will increasingly hear from any fashion designer who is being really honest about these matters. "Sustainability in fashion is an oxymoron," she says. "It's about being better," she reflects, adding that she is looking at every aspect of her business, from fabrics to packaging, to see where improvements can be made.
"It's a long conversation," Holly reflects. "How are people going to shop; what additions are they » » going to make in their wardrobes? I suppose I'd love to think that there was a special place in people's hearts for this, because it is elevating. You can be sustainable and still be glamorous."
Everything in the line was produced within Europe, which improves the carbon footprint. A huge amount of research went into sourcing fabrics Niamh felt were truly sustainable. "The fabrics have always been really important in my collections. With this line, a lot of them were sourced in Italy – they're better in terms of how they're produced, in terms of energy consumption."
"There are incredible amounts of work involved," she adds. "While sustainability is getting more and more popular, it's still not hugely accessible in terms of fabrics. I met Holly in late 2019 and since then I've been researching all the mills in Europe, I've got samples of every single textile you could imagine. There are a lot of fabrics out there that claim to have sustainable credentials, but they really don't." The six-piece collection includes two dresses, two tops, a shirt and a skirt.
"I've always been conscious of wearing what I have," Holly explains. "When it came to styling this collection, it was a case of asking ourselves: can this top be worn with jeans? Can it also be dressed up? How many different ways can these pieces be worn? Also, I'd be a huge fan of non-seasonal dressing. Unless it's literally a bikini, I don't put my clothes away for the winter. I layer – add on tights, little black boots, maybe a cardigan or a jumper. I cosy things up. That was really important when we were making things; to think, 'How can we be as timeless as possible and as non-seasonal as well?'"
It's a line of thought that is sympathetic with our current lives. As Holly points out, who knows what this year will bring? The more adaptable our clothes can be – suitable for walks, outdoor coffees, and hopefully, eventually, the occasional event – the better. l
Holly and Niamh O'Neill is available now exclusively from niamhoneill.com and arnotts.ie
Photography by:
Cass Michael, see cassmichaelphotography.com
Hair and make-up by Melisa Trierweiler
Model: Juliana Vagner, at bodylondon.com