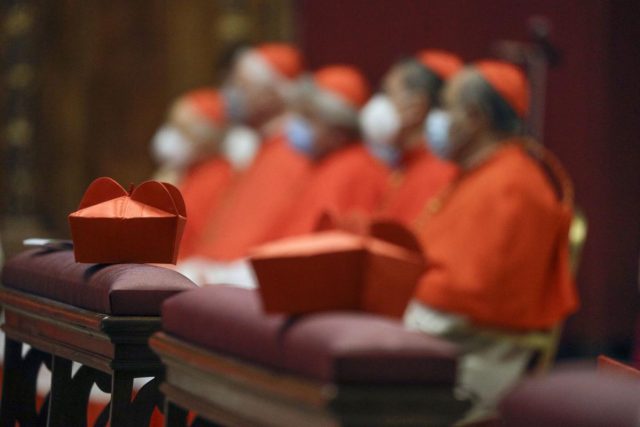 republicworld– Pope Francis was joined by the church's newest cardinals during Mass on Sunday, in Saint Peter's Basilica.
Eleven of the 13 new cardinals sat near the central altar of the basilica, where Francis on Saturday had bestowed upon them the red hats symbolising they are now so-called princes of the church.
Two of the new cardinals couldn't make it to Rome because of pandemic travel complications.
Being chosen to head Vatican departments or eventually becoming pope themselves could be in any of these new cardinals' future.
Francis has often warned against clericalism during his papacy, and he picked up on that theme in Sunday's homily.
"If we are awaited in Heaven, why should we be caught up with earthly concerns? Why should we be anxious about money, fame, success, all of which will fade away?" the pope said.
Among those raised to cardinal's rank on Saturday by Francis was the current archbishop of Washington, Wilton Gregory, the first African-American cardinal.
Francis in his homily recommended charity as the way for the Church to stay on mission.
During The Angelus blessing afterwards, the pope said prayers for the 13 news cardinals.
He also expressed solidarity with the Colombian islands of San Andres, Providencia and Santa Catalina, hit hard by Hurricane Iota, and urged people to consider the positive aspects of the coronavirus pandemic, such as helping neighbours in need.