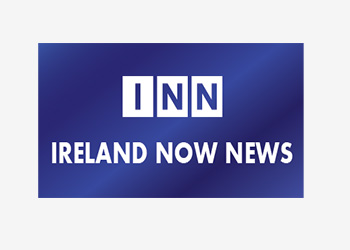 The Balvenie has announces the release of The Balvenie DoubleWood Aged 25 Years – a limited-edition expression.
Specially crafted by malt master David Stewart MBE to mark the 25th anniversary of DoubleWood, the Balvenie DoubleWood Aged 25 Years contains liquid laid down at the distillery in Dufftown, Scotland in 1993, the same year as the original DoubleWood Aged 12 Years was released on general sale.
The DoubleWood story started in 1982, when David began experimenting with cask finishing (also known as double-cask maturation) by transferring mature Balvenie into Oloroso sherry casks to finish it for a number of months – a process which adds a layer of flavour, depth and complexity that cannot be achieved using any other method.
The success of this pioneering work led the distillery to release the much sought-after Balvenie Classic in 1983, which was subsequently rebranded as DoubleWood in 1993.
Development of this technique, along with years of dedicated service to the Scotch whisky industry, earned David his MBE from the Queen in 2016.
David said: When we launched the first DoubleWood in 1993, I would have never thought we would eventually be bottling a 25-year-old variant as we are today. Its testament to the success and admiration of DoubleWood, that we are releasing this more mature expression.
The final liquid has a lovely combination of sweetness and spice, with candied orange, some honey syrup on the nose, followed by a velvety mouth-coating taste, with layers of brown sugar and sweet dried fruits.
The extra time spent in American oak, and finally sherry casks has imparted a finish full of oak and sherried sweetness.
The expression was matured in two distinct cask types – firstly traditional whisky casks for 25 years, before being finished in Spanish oak ex-Oloroso sherry casks.
Differing from its younger variant, The Balvenie DoubleWood Aged 25 Years is finished in sherry casks for just three months – compared to nine for the 12-year-old. David decided on a shorter finishing time because after 25 years maturing in traditional whisky casks, the more mature whisky had already taken on a greater level of spice and complexity.
Alwynne Gwilt, UK brand ambassador added: The DoubleWood 12 is such an iconic whisky, with so many people Ive spoken to over the years saying it was one of the whiskies that really got them interested in drinking Scotch.
As such, its a thrill to see this limited edition released to celebrate the 25 years that this whisky has been on the market. Its a wonderful tribute to Davids expertise and time with the company; lovers of The Balvenie will no doubt find this as something to treasure.
The launch of this new expression is part of a year of celebrations, as The Balvenie honours the distillery craftsmen and women who helped bring DoubleWood into being, and specifically the pioneering work of David Stewart himself.
The Balvenie DoubleWood Aged 25 Years is bottled at 43%ABV and will be available at Global Shop Window and independent specialist retailers at a RRP of £400.
The post DoubleWood Aged 25 is a limited edition Balvenie appeared first on Scottish Field.