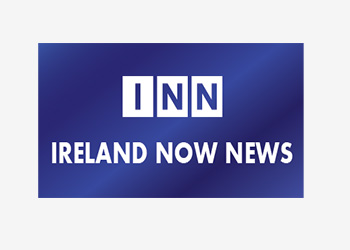 GlenAllachie has unveiled its first core range of aged single malts.
Specially selected by master distiller Billy Walker, the release features age statements ranging from ten-year-old cask strength to the flagship 12-year-old and 18- and 25-year-old bottlings.
Billy Walker GlenAllachie managing director and master distiller said: The first release of our GlenAllachie core range has been a culmination of months of hard work and a passion to turn GlenAllachie into a very popular and much sought after single malt whisky. It is an honour to be its custodian and to develop this range of single malts.
The range of casks we have warehoused is tremendous with nearly 50,000 maturing at our distillery, some of which date back to the 1970s. Our aim is to nurture this tremendous spirit and for these single malts to be admired both home and abroad.
This is the first core range release from the new company.
Billy Walker acquired The GlenAllachie Distillery, with business partners Trisha Savage and Graham Stevenson, from Pernod Ricard in October 2017 in a multi-million-pound deal.
Each release is natural colour, non-chill-filtered and bottled at a minimum of 46% ABV.
The ten-year-old expression reflects Walkers desire to showcase a taste of The GlenAllachie Distillery bottled straight from the cask at natural strength.
The 57.1% whisky was matured in American oak, Pedro Ximinez, Oloroso and virgin oak casks, and is described as tasting of honey, vanilla, toffee, marmalade with a layer of rose hip and Caribbean spices.
The 12-year-old single malt is described by Walker as the heart of our range.
Matured in Pedro Ximinez, Oloroso and virgin oak casks, the whisky imparts sweet Butterscotch notes on the nose, and a taste of honey, marzipan and bananas, plus further lashings of Butterscotch.
The Glenallachie 18-year-old exemplifies the signature style of GlenAllachie – a combination of rich and robust spirit with heather and butterscotch notes, along with subtle hints of dark chocolate.
The pinnacle of the range, the 25-year-old, is a beautiful beaten copper colour following its quarter of a century maturing in Pedro Ximinez, Oloroso and American oak casks.
This rich single malt whisky delivers lashings of sultanas, pineapples and dark chocolate, followed by layers of Christmas cake, marmalade and sweet spices.
The GlenAllachie now has distribution in more than 28 countries including strategic markets, the USA, Germany, Taiwan, China and France.
In the UK The GlenAllachie is available from specialist retailers.
All the bottles bear the words From the valley of the rocks, translating from the original Gaelic name Gleann Aileachaidh.
The post GlenAllachie unveils first core range of aged single malts appeared first on Scottish Field.