"We're ready to restart talks about peace with Pakistan again and forget bitter experiences of the past and start a new chapter," he said at the start of an international conference in Kabul.Ghani proposed starting talks without preconditions, opening the constitution for review and even helping the Taliban open a political office, though it's unclear if it would be located in Kabul or in another country.He also offered to reintegrate and help remove sanctions againstTaliban members who engage in peace talks, denounce violence, recognize the Afghan government and respect the rule of law. But the proposal in its current form could have trouble getting off the ground.A stipulation that women be part of the negotiations could prove to be a poison pill for a militant group whose fundamentalist interpretation of Islam has women treated as second-class citizens. The Taliban has yet to respond through its official spokesman.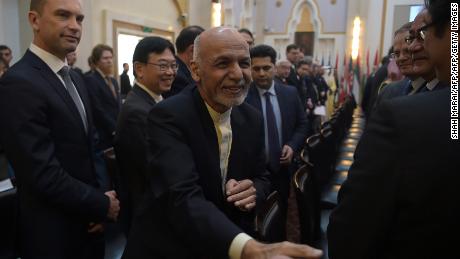 'Struggling to survive'
The announcement could signify a growing rift between Kabul and Washington. Just last month, US President Donald Trump said the White House was not ready to talk with the Taliban, citing the terror group's continued use of violence. The Taliban has been waging a bitter fight in Afghanistan with the ultimate goal of ruling the country and imposing its strict interpretation of Islamic law. The group controlled Afghanistan until 2001, when it was overthrown by the US-led coalition that invaded the country following the 9/11 attacks.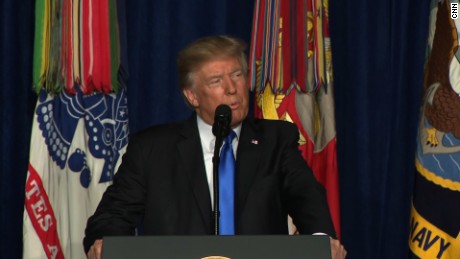 In recent years, a resurgent Taliban has taken control of significant swaths of the country and terrorized citizens and foreigners alike. Brazen terror attacks have even shaken the resolve of those who live in the heavily secured capital, Kabul. Just hours after Ghani's proposal, the Taliban was accused of kidnapping 19 people, including five police officers, in the province of Kandahar, the region's police spokesperson Zia Durani told CNN. The group did not immediately claim responsibility for the abduction. The situation in Afghanistan has deteriorated to the point where retired US Gen. Stanley McChrystal, writing in Foreign Affairs with Kosh Sadat, said the country "is struggling to survive" and the Taliban's "presence and influence are likely at their highest levels since the group lost power."The conflict has dragged on for 16 years, making it the longest foreign war the United States has been involved in. As a candidate, Trump vowed to draw down the US presence in Afghanistan. But as President, he's given the Pentagon more autonomy, including the authority to increase troop levels.Ghani publicly praised the Trump administration's Afghanistan strategy in a September address to the United Nations General Assembly. He also called on the Taliban to come to the negotiation table. "Only through political settlement can we achieve enduring peace, and I call upon all ranks of Taliban to engage in an intra-Afghan dialogue," Ghani said.
CNN's Nick Paton Walsh and Masoud Poplazi contributed to this report.
Original Article
[contf] [contfnew]
[contfnewc] [contfnewc]