Bosses at Britain's top companies made more money by lunchtime on Thursday than the average UK worker will make all year. Campaigners have dubbed it 'Fat Cat Thursday.'
According to an independent analysis of the gap between CEOs and pretty much everybody else, data shows big bosses will have grossed more in just three working days of the year compared to your average Joe (if pay was evened out on an hourly basis).
"Fat Cat Thursday" marks the official point in the 2018 working year that bosses of FTSE 100 companies will eclipse the average worker's salary.
FTSE chief execs in the UK are paid 120 times more than your average worker.
Read more
They clear a tidy £3.45 million per year on average, leaving full-time workers to scrimp by on a measly average of £28,758.
In 2016 the highest paid chief executive was Sir Martin Sorrell, trousering £48 million from advertising firm WPP. This year, it looks to be Jeff Fairburn, chief executive of housebuilder Persimmon. Fairburn is understood to be pocketing a cool £110 million bonus.
GMB trade union general secretary Tim Roache has called the pay gap between bosses and their workers "simply obscene."
"Does anyone really think these fat cats deserve 100 times more than the hard-working people who prop up their business empires?" he said.
"Workers who have to scrimp and save to feed their families and put a roof over their head – and like most of Britain's working population will now be feeling the pinch after the festive period?"
Roache said Prime Minister Theresa May had failed workers, breaking her promise to address excessive executive pay.
Read more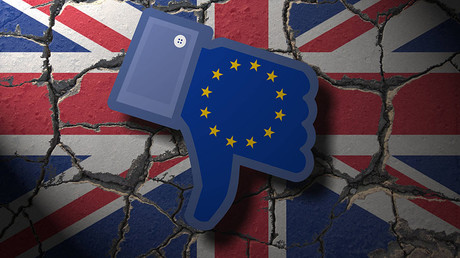 "Last year Theresa May broke her pledge to guarantee worker representation on company boards, a move which would have helped shed light on corporate excess and redress the balance towards fairer pay," he added.
Trades Union Congress (TUC) general secretary Frances O'Grady shared Roache's outrage that bosses were pocketing "salaries that look like telephone numbers" while the average worker is "suffering the longest pay squeeze since Napoleonic times."
She also said workers would be included in pay committees to "bring some common sense and fairness to boardroom pay." She called for the minimum wage to be lifted to £10 an hour.
Shadow business secretary Rebecca Long-Bailey vowed that a Labour government would take on pay inequality.
"The next Labour government will tackle rampant pay inequality with a real living wage of at least £10 per hour, with an excessive pay levy and by rolling out maximum pay ratios of 20:1 in the public sector and in companies bidding for public contracts," she said.
Minimum wage currently sits at £7.50 for over-25s, but will rise to £7.83 on April 1. Under-18s can be paid a measly £4.05 an hour and apprentices can receive as little as £3.50.
[contf]
[contfnew]

[contfnewc]
[contfnewc]