More than half of Tory activists support the death penalty for serious crimes, a survey has found. The poll uncovered glaring differences between Tories and the supporters of other political parties on a series of hot issues.
The research, conducted by Queen Mary University, found 54 percent of grassroots Conservatives are in favor of the death penalty, compared to 23 percent of Scottish National Party (SNP) supporters, nine percent of Labour followers and eight percent of Liberal Democrats.
Read more
Just one in 10 Conservatives believe austerity has gone too far, compared to nearly all Labourites, 93 percent of SNP supporters and three-quarters of Lib Dems.
A majority of Conservatives, 80 percent, want pupils to be taught how to obey authority, compared to around 31 percent of Labour backers.
Conservative backers also still seem oppose gay marriage, as only 40 percent support the reforms by former Prime Minister David Cameron.
Professor Tim Bale, one of the study's authors, said, "Britain's party members are the lifeblood and the footsoldiers of our democracy. But that doesn't necessarily mean they look like or think like their parties' voters – or, indeed, look or think like each other."
"The Tory grassroots in particular are something of a breed apart from their Labour, Lib Dem and SNP counterparts," he said, according to the Independent.
When it comes to policy-making, for example, just 28 percent of Tory members believe they get a significant say on their party's policy-making. That compares to three-quarters of Lib Dems and SNP members, and 61 per cent of Labour.
Read more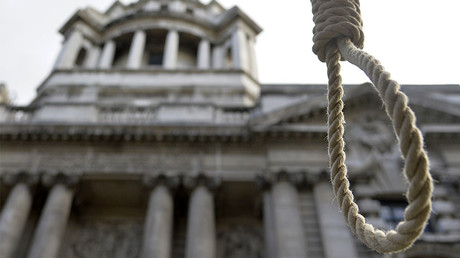 The likelihood of followers launching campaigns in support of the Conservative Party during the general election was also found to be slim.
"Given how close some seats were at the last election and maybe at the next election – the ability to get a bunch of people who are very well motivated and actually will come out and do stuff for you in reasonable numbers has to be a concern," said Bale.
"I think in the 21st Century it's probably not good enough to sort of rely on the fact that people will campaign as it were for their elders and betters. People want more involvement now and want more say now and that may be reflected in different levels of activity between parties."
[contf]
[contfnew]

[contfnewc]
[contfnewc]