Tony Blair has issued a call-to-action to the party he once led: step up and oppose Brexit. The ex-PM warned that Britain's Labour Party could become the "handmaiden of Brexit" if it continues to sit on the fence.
In an article published on his 'Institute for Global Change' website, Blair hit out at UK PM Theresa May, saying that her handling of Brexit negotiations with Brussels have, so far, been "farcical." He also said the Labour Party needs to drop its timid approach.
Read more
In a lengthy article, he criticizes the Tory government's Brexit approach, labelling it both contradictory and confusing. In the 2,300-word spiel, Blair argues that it is absurd for MPs to pretend the UK can replicate the benefits of the EU's single market and customs union without any of the rules that come with it.
"I disagree with our present position strategically. But even tactically, it is mistaken," the former prime minister said.
"First, because the Labour Party is saying that we too would do Brexit, we cannot attack its vast distractive impact. Labour could mount such a powerful assault on the Government's record, from the appalling state of the [National Health Service] to crime, which through neglect and failure to support the police is on the rise again, if we were saying to the country: here's the agenda which could be delivered for the people were [it] not for the fact that all the energies of government and substantial amounts of cash are devoted to Brexit.
"And, second, it puts us in a vulnerable position when the Government concludes 'the deal' some time in 2018."
Read more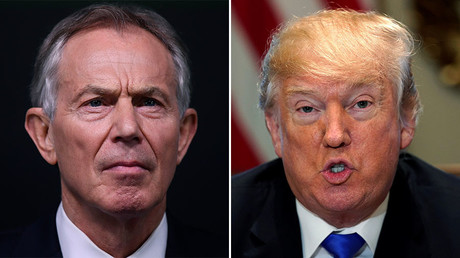 He called on the Labour Party to swim against the pro-Brexit tide, pleading with it to oppose leaving the EU.
"I would like the Labour Party to be on the high ground of progressive politics, explaining why membership of the European Union is right as a matter of principle, for profound political as well as economic reasons."
Blair, who has been open in his opposition to Brexit, says the 2016 referendum should not be binding, as there was no information available to voters on what a EU-free future would actually look like.
Blair's call for second EU-referendum highlights the Labour Party's split Brexit stance. Some 65 percent of Labour supporters voted Remain in the 2016 referendum, and 35 percent voted Leave. Some 78 percent of Labour members want a vote on the final Brexit deal and 87 percent want the UK to stay in the European single market.
The stats come only weeks after 70 Labour councillors called on incumbent Labour leader Jeremy Corbyn to commit to a Brexit rethink.
[contfnewc]
[contf]
[contfnew]

[contfnewc]
[contfnewc]