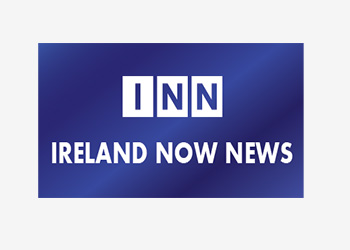 Our ties with Poland are rooted deeply in our shared history.
We will never forget the Polish soldiers who fought with our troops in North Africa and on mainland Europe in World War II, nor the Polish pilots who braved the skies alongside us, standing up for freedom and democracy in Europe.
And we value the significant contribution made by so many Poles in our country today.
So I am in Warsaw today to ensure that we can work even more closely together to ensure the security and prosperity of our nations in the years ahead.
Our annual dialogue demonstrates the common ground we share, the importance we attach to our bilateral relationship and the benefits it brings.
We share a clear commitment to elevate our cooperation and firmly establish the UK and Poland as resolute and strategic allies in Europe.
Our defence and security cooperation is already strong, but we have gone even further today in signing a landmark joint UK-Poland Treaty on Defence and Security Cooperation.
This is only the second such treaty we have signed with a European Union country. There could be no clearer expression of the closeness of the UK's relationship with Poland.
This treaty will provide a framework for defence cooperation on areas such as training, exercises, information sharing, defence industry cooperation and capability development.
It will build on the deployment of our troops to Poland under Enhanced Forward Presence, which of course followed our last meeting in London.
We have also agreed here today to bolster our cooperation to counter Russian disinformation in the region, including through new joint strategic communications projects.
We are both deeply concerned by Russia's attempts to weaponise information. The Kremlin is seeking to undermine the international rules-based system and it will not succeed.
We will enhance our cyber security cooperation with Poland, including by hosting a Polish cyber delegation at our National Cyber Security Centre in March next year to share the UK's world-leading expertise and best practice in this area.
The UK and Poland will also continue to work hand-in-glove across the foreign policy spectrum and we look forward to working closely with Poland at the UN Security Council when it becomes a member next year.
We have agreed to reinforce our commitment to tackle serious and organised crime, including by working together to reduce firearms trafficking from Eastern Europe, and working together to tackle the scourge of modern slavery.
On trade, already worth over £17 billion in 2016, we have agreed to establish a new UK-Poland Business, Trade and Investment Council.
This will meet for the first time in June next year. The Council will help forge even stronger links between UK and Polish business, including through the Polish diaspora in the UK.
The first of its kind for the UK in Europe, the forum will be business-led, and will work to identify any remaining barriers to bilateral trade and investment as we prepare to leave the EU.
And as part of our commitment to work together more closely on ideas and the knowledge economy, we have agreed that 2018 will be a UK-Polish Year of Entrepreneurship, Science and Innovation. This will support our growing links in science, education and research.
Finally, I want to make the point that a key priority for me here today is giving assurances to the nearly 1 million Polish citizens living in the UK that they are a strong part of our society, and we want them to stay.
That's why we worked so hard to get a deal with the EU earlier this month to guarantee the rights of EU citizens living in the UK.
EU citizens living in the UK will have their rights enshrined in UK law and enforced by British courts. They will be able to go on living their lives as before.
As I have said many times before, and as has been repeated here today, although the UK is leaving the European Union, we are not leaving Europe. And today I have reaffirmed to Prime Minister Morawiecki that we want to work with Poland and the other member states in the future to protect our shared values, people and interests.
We are building a strategic partnership with Poland from a base of shared history and deep ties of friendship that will outlast our exit from the EU.
So today's talks have been very productive. There is much we can work on and celebrate together in 2018, Poland's 100th year of independence.
Thank you, Mateusz.
[contf]
[contfnew]


[contfnewc]
[contfnewc]