Noor Mohammad Tantray, a commander in the Pakistan-based Jaish-e-Mohammad (JeM) group, was shot dead by Indian security forces during a fierce gunfight in Pulwama district, located 14.2 miles (23 kms) from the Himalayan state's summer capital of Srinagar, on Monday night.Tantray, 47, was the operational chief of the Pakistan-based group for south Kashmir, according to Mohammad Zahid, the Pulwama district police superintendent.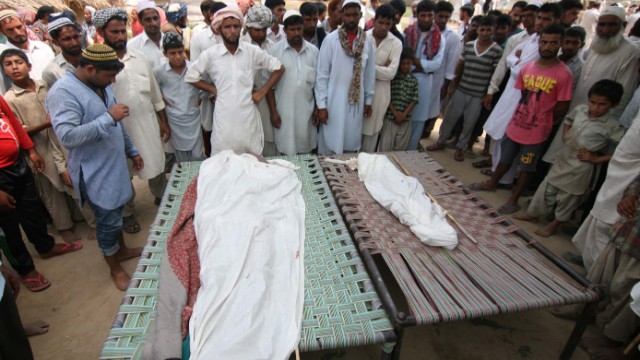 Tantray was arrested in Delhi on charges in 2003 of conspiracy to carry out terrorist attacks and was sentenced to life imprisonment. He was released on parole in 2015, according to CNN affiliate CNN News 18."Noor went underground and soon became the key man of JeM in coordinating and organizing attacks at different places … He was wanted in (relation to) a number of terror offenses in south and central Kashmir," police spokesman Manoj Pundita told CNN.Tantray was also believed to have been the mastermind behind an attack on a Border Security Force camp near Srinagar airport that left one soldier dead in October.At just 4 feet 3 inches (1.29m) Tantray was an instantly recognizable figure, something that police say could have attributed to his eventual death. "He could easily get mixed up in a crowd without being noticed because of his shorter height. But at the same time, since his profile was very well known to the security agencies, his less than average height was also a disadvantage as he was easily identifiable," said a senior police officer who wished to remain anonymous in Tantray's hometown of Tral.
Who are Jaish-e-Mohammad
Jaish-e-Mohammed, which translates to the Army of the Prophet Mohammed, is a Pakistan-based militant separatist organization that operates on both sides of the border of the disputed state.
The group, which has been designated a terrorist organization by the US State Department since 2001, seeks to unite the Indian controlled area of Kashmir with Pakistan.Along with a series of attacks in Kashmir, the group was blamed for a 2001 attack on the central parliament building in New Delhi, which left 13 people dead.Lashkar-e-Tayyiba, the terror group behind the deadly 2008 Mumbai attacks that killed 164 people, was also blamed for the attack.In July 2004, Pakistani authorities arrested a JeM member wanted in connection with the 2002 abduction and murder of American journalist Daniel Pearl.The death of Tantray is regarded as a major success for Indian security forces in their ongoing battle with Kashmir's multiple separatist groups.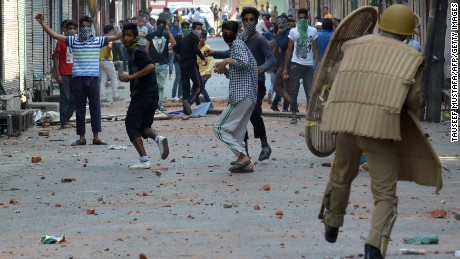 Violence in Kashmir has continued to flare up throughout 2017, following the death of Burhan Wani, a young militant leader in 2016. Wani, a member of the Hizbul Mujahideen militant group, was known for using social media to reach out to Kashmiri youth. His death sparked a new wave of unrest that claimed more than 90 civilian lives and left thousands wounded. Scores were also partially or fully blinded by pellet guns, a controversial move adopted by Indian security forces to quell protests.
Original Article
[contf] [contfnew]
[contfnewc] [contfnewc]
The post Indian security forces kill senior militant in India-controlled Kashmir appeared first on News Wire Now.