On December 19, Admiral John Richardson, Chief of U.S. Naval Operations, addressed over a thousand US sailors aboard the USS Ronald Reagan harbored in the Japanese port of Yokosuka. The speech laid out his strategic vision for 2018, which called for great regional cooperation, specifically, on joint naval warfare exercises.
.@CNORichardson visits with forward-deployed Sailors from #CTF70 units in Japan – https://t.co/12XcsjeADe@US7thFleetpic.twitter.com/FIiXmSAgWc

— U.S. Pacific Fleet (@USPacificFleet) December 19, 2017
In the remarks, Adm. Richardson called the advances in North Korea's ballistic missile and nuclear programs "unprecedented" and an "urgent threat." Continuing, he emphasized the need to work "with our partners and allies to bring this to resolution."
Yet, even as Adm. Richardson proposed supplementing the US Seventh Fleet with forces from the eastern Pacific-based US Third Fleet, greater regional cooperation remained in doubt.
The same day, South Korea's Foreign Minister Kang Kyung Wha arrived in Tokyo to discuss the possibility of greater cooperation over North Korea's recent aggression with her Japanese counterpart, Foreign Minister Taro Kono. Despite a joint statement from the ministers calling on China, Pyongyang's sole ally, to do more, the meeting remained tense. The historical and contentious issue of "comfort women," referring to the Korean women forced to work in Japanese military brothels during WWII, reemerged as Minister Kang announced that a national task force probing the issue will reveal its final findings later in the month.
That day, Japanese Prime Minister Shinzo Abe approved the installation of two land-based Aegis Ashore missile defense systems to supplement Japan's existing missile defense system in response to the growing North Korean threat. The move stood in stark contrast to a decision made on October 31st by South Korean President Moon Jae-in to shelve plans to install the US designed Terminal High Altitude Area Defense (THAAD) system in an effort to improve economic relations with China, which remains deeply opposed to the system's deployment.
President Moon has also proposed postponing the Key Resolve and Foal Eagle drills, the largest annual US-South Korean joint training exercises, in an effort to reduce tensions on the peninsula prior to the Winter Olympics, which are to be held in Pyeongchang, South Korea.
These divergent regional positions on how best to counter North Korea come at an inopportune moment as Pyongyang spurned US Secretary of State Rex Tillerson's diplomatic outreach efforts just days ago.
LIMA CHARLIE NEWS, with Sean McNicholas
Lima Charlie provides global news, insight & analysis by military veterans and service members Worldwide.
For up-to-date news, please follow us on twitter at @LimaCharlieNews
In case you missed it: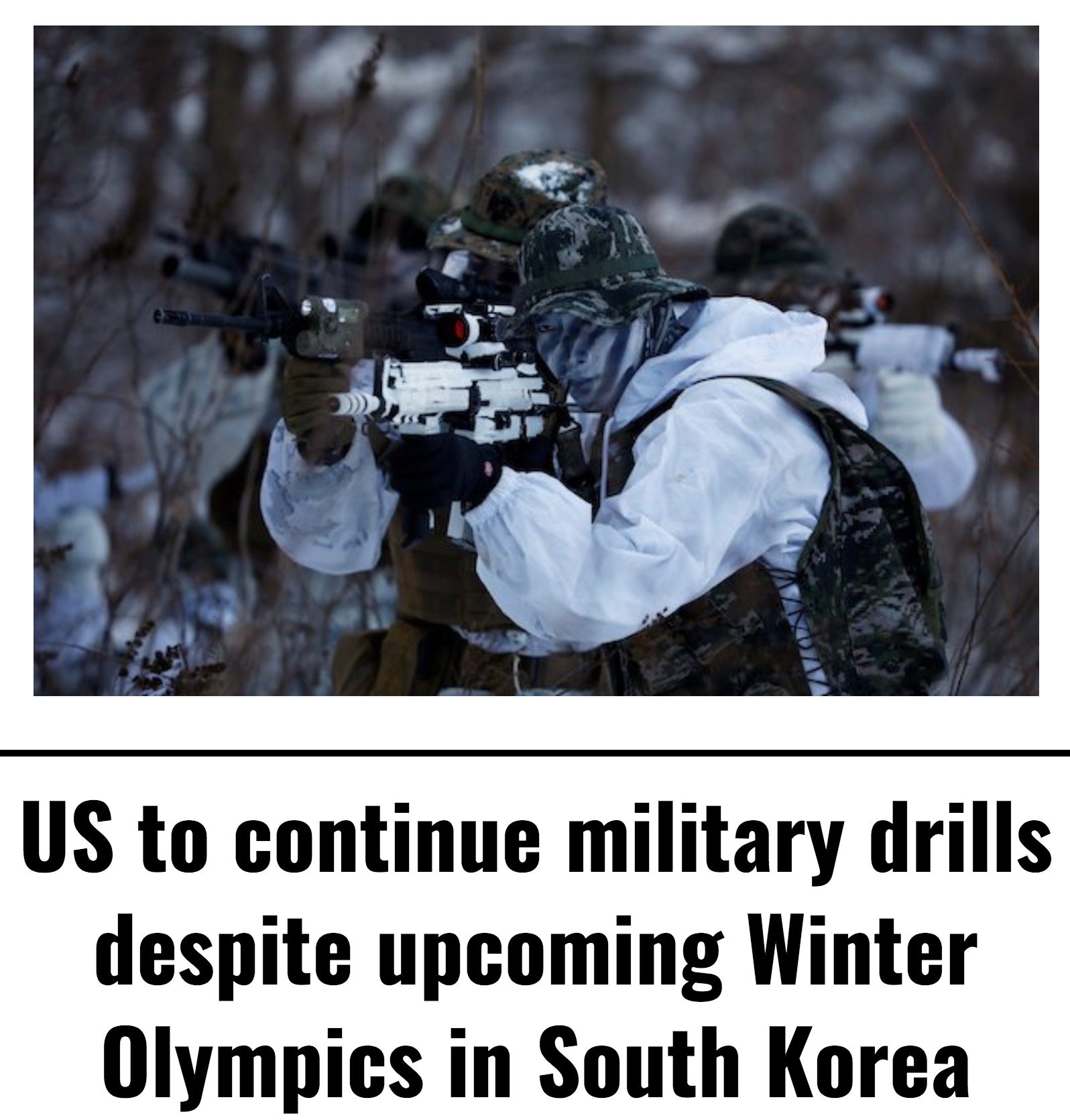 [contf] [contfnew]

[contfnewc] [contfnewc]
The post Despite North Korea's aggressive posturing regional cooperation remains elusive appeared first on News Wire Now.