The meth haul, worth 1.04 billion Australian dollars ($800 million), is the largest in Australian history and is believed to have originated in China. The swoop required months of work and the cooperation of multiple Australian agencies. After being transferred from a ship off the coast, the drugs were allegedly offloaded from a vessel, the Valkoista, in the early hours of Thursday morning and were being packed into a white hire van in the Port of Geraldton, 400 km (around 250 miles) north of Perth. Agents swarmed the van and the ship simultaneously, arresting six Australians.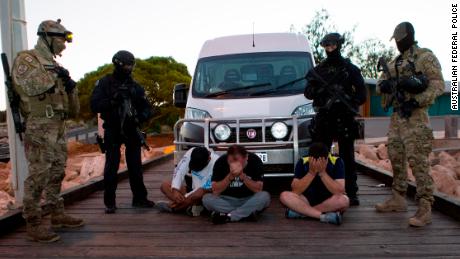 Two other Australian nationals were arrested at a hotel in northern Perth following the operation. All eight were charged with either importing or possessing a commercial quantity of a border controlled drug. Both charges potentially carry a life sentence. The six-month long operation focused on a organized crime group operating in the country. Twenty search warrants across three states have also been served.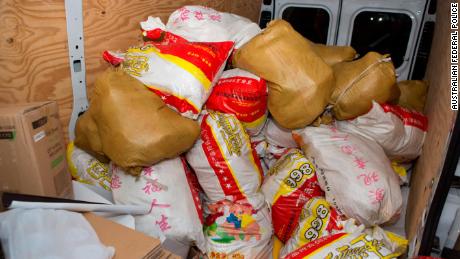 Western Australia Police Commissioner Chris Dawson told a press conference in Perth that the seizure represents a "tremendous interruption of the supply chain," noting that the haul represents "13 million deals, that has now been prevented from hitting our cities, our communities, and most importantly, impacting the lives of everyday Australians."Police seized 59 bags of meth, also referred to as ice in Australia, each weighing 20 kg (44 lb) from the van, as well as one additional 20 kg bag from the Valkoista. The total haul of 1.2 tonnes of the drug outweighed Australia's previous biggest methamphetamine seizure in Melbourne — 903 kg — at the beginning of the year, and is the biggest-ever drug seizure in Western Australia.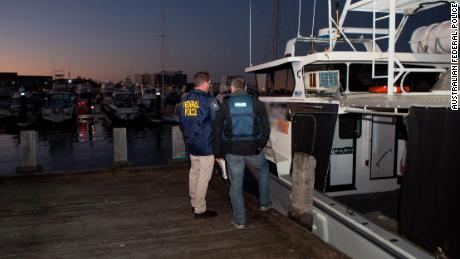 "The success of this operation is a testament to the patience and dedication of our investigators, who have been working around the clock in the lead-up to Christmas to disrupt this record importation," AFP Deputy Commissioner Operations Leanne Close said."The AFP will allege in court these men intended to distribute the drugs along the east coast of Australia — what these men didn't count on was a calculated, intelligence-led response from the WA Joint Organised Crime Task Force which drew on the strengths and capabilities of the different agencies involved."
Original Article
[contf] [contfnew]
[contfnewc] [contfnewc]
The post Australian police make record meth haul; 8 arrested appeared first on News Wire Now.