Dyson says its planned electric car will be built at a new manufacturing facility in Singapore and not in Britain.
The UK technology firm, founded by the Brexit-supporting entrepreneur and inventor Sir James Dyson, said its decision reflected the international nature of its business including its supply chain despite high operating costs.
Its statement made no mention of the UK's decision to leave the EU.
Chief executive Jim Rowan confirmed the location of the factory just over a year after Dyson, best-known for its bag-less vacuum cleaners, announced its £2bn plan to build an electric car.
It promised to be a tough challenge; taking on the production might of the world's established car manufacturers at a time when the wider UK automotive sector is gripped by fear over the potential impact of Brexit.
Dyson currently employs 1100 people in Singapore where it already makes electric motors.
Mr Rowan said of the new factory: "We will begin construction in December and it will be completed in 2020, meeting our project timeline."
Production of the vehicles is scheduled to start in 2021 and was said, by Dyson, to be "on track".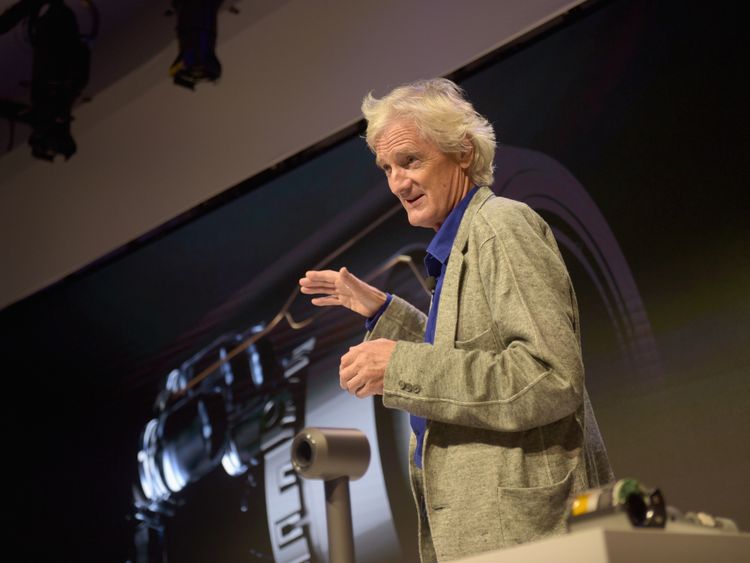 The technology continues to be developed by scientists at a site near to its UK headquarters in Wiltshire.
The test track will also be accommodated at Hullavington Airfield, which employs 400 staff working on the £2bn project alone.
Dyson said it was still not in a position to release any imagery of, or commentary on, its first planned vehicle – keeping details firmly under wraps at this stage.
In his email to staff to confirm the board's decision, Mr Rowan said: "Dyson's growing automotive team is making excellent progress from the state-of-the-art hangars at Hullavington Airfield in Wiltshire where we are investing £200m.
More from Business
"Clearly we now need to move quickly towards manufacturing and assembly.
"The decision of where to make our car is complex, based on supply chains, access to markets, and the availability of the expertise that will help us achieve our ambitions."
[contf]
[contfnew]

[contfnewc]
[contfnewc]