The chairman of the Parole Board has apologised "unreservedly" that some victims of sex attacker John Worboys were not told about his release.
The former black-cab driver served ten years after being convicted of 19 offences, including one rape, although police believe he attacked many more.
The CPS said 83 complaints were made during the initial investigation, but many did not pass the evidential test.
A number of victims' groups have condemned his release.
Parole Board chairman Nick Hardwick said hearing the decision must have been "horrible" for the women, but the board was "confident" 60-year-old Worboys would not reoffend.
He said the fact some victims were not informed was a fault with the parole system, but the decision itself would have been carefully considered.
Prof Hardwick is to be summoned before the House of Commons Justice Committee to explain how the decision was reached and why some victims had not been informed.
"We look at a whole range of evidence – both what happened in the original offences, the judge's sentencing remarks, the programmes or work a prisoner has done, reports from people who know the prisoner well," he said.
"So we look at a whole range of evidence in coming to our decision. And we have to be confident that someone won't reoffend before we release them. And that's what the panel would have done in this case."
The CPS said Sir Keir Starmer did not have "any involvement" in Worboys' case.
He had faced questions over the release as he was director of public prosecutions at the time of Worboys' trial.
Why was he released from indefinite term?
The committee's chairman Bob Neill said what had happened was "very disturbing" and it was "vital that the public has confidence in Parole Board decisions".
London Mayor Sadiq Khan, who called on the Parole Board to reconsider its decision, said: "Too often victims are at best treated as an afterthought, or ignored altogether and this seems to have happened again in this case."
Why do the police believe he attacked more women – and why were no more prosecutions brought?
The Met Police revealed in 2010 that 19 other victims had come forward in the wake of Worboys's conviction.
Officers suspected he had attacked more than 100 women between 2002 and 2008.
These allegations were investigated, but no further action was taken on the advice of the Crown Prosecution Service (CPS), police said.
In a statement, the Metropolitan Police added that "all 19 complainants were notified."
In October 2010, the CPS said in a statement: "We have seen no new material since the trial and we actually considered somewhere between 35 and 40 case files at the time."
BBC home affairs correspondent Danny Shaw said it was "far from clear that the Met Police ever asked the CPS to make further charging decisions".
Speaking outside his home on Friday, Sir Keir Starmer said that if anybody felt allegations they had made had not been sufficiently investigated they should "go to the police".
When asked whether he thought the right decision was made by prosecutors, the shadow Brexit secretary said only the Crown Prosecution Service could provide "an accurate readout of the decisions that were made".
How does the Parole Board operate?
As BBC home affairs correspondent Danny Shaw explains, Parole Board members are kept busy.
Last year they dealt with 500 cases each week, most of which were considered "on the papers", in other words by reading documents and reports about a prisoner.
But in the most serious cases, involving about 7,000 inmates, they held oral hearings.
These enable the parole panel to question the prisoner who is seeking release and form a judgment about whether they are prepared for life beyond bars, committed to reform their ways and able to be safely managed in the community.
To help them make that assessment, panels usually take evidence from prison and probation staff and psychologists who have examined the offender. A representative of the justice secretary will make a submission and the offender's victims are allowed to read out a statement.
Parole members will also have spent time scrutinising dozens of files detailing the prisoner's offending history, the trial judge's sentencing remarks and a record of their progress in jail.
Why were some victims not told about Worboys's release?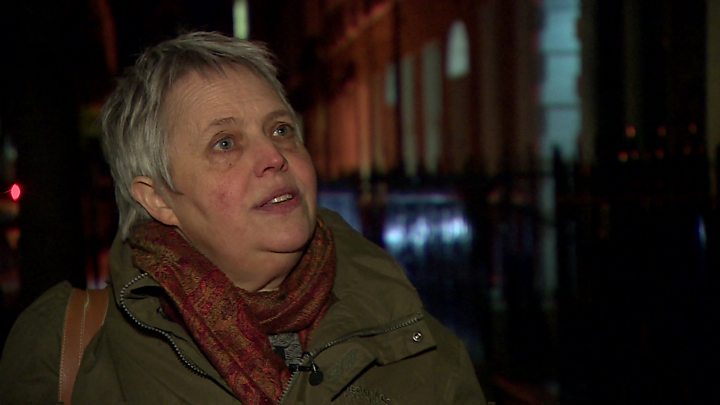 One of Worboys's victims told BBC News she was unaware that his parole hearing had been successful and he was due to be let out.
And Harriet Wistrich, a lawyer who represents two of Worboys's victims, said neither woman had received a letter to inform them the convicted rapist would be released.
She said one of the women felt she should not have had to "receive the news and see his face everywhere while cooking tea for her children".
Responsibility for informing victims about Worboys's release rested with the National Probation Service.
The Ministry of Justice said some victims had chosen not to be updated about the case while others decided to be informed by letters which would have taken some time to arrive.
"Our priority is to support victims and it is right that we respect their decisions about how they are contacted," a spokesperson said.
Were victims' voices heard strongly enough?
The ruling by the Parole Board – which examines the cases of prisoners in England and Wales – has sparked outrage among victims' support groups.
The charity Rape Crisis described Worboys's period of incarceration as "woefully short" for such a "dangerous and manipulative perpetrator".
Lisa Thompson, from the Rape and Sexual Violence Project charity, said the decision was "a massive failure of women who courageously went to the police in the first place and had then gone to court".
Specialist abuse lawyer Richard Scorer, whose firm represented 11 of the victims, said the Parole Board must reveal whether "manipulative" Worboys "has finally admitted his crimes and shown any remorse".
Chair of the House of Commons Home Affairs Committee Yvette Cooper has called for the Parole Board to publish its decisions, although Prof Hardwick said the board was forbidden by law from disclosing such details.
A cross party group of 58 MPs has also written to the Secretary of State for Justice David Lidington calling for investigation into whether the voices of Worboys's victims were heard during the decision to release him.
What might happen now?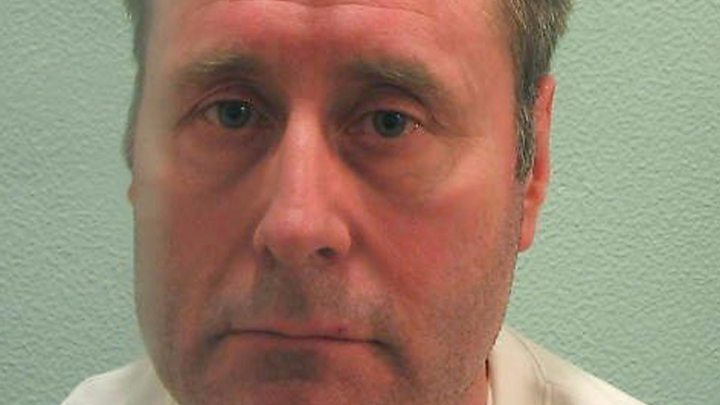 Prof Hardwick said he wanted to make the Parole Board's decisions more transparent and he would "welcome the backing of MPs to do that".
But he said a consultation was required first "as it was not straightforward process".
How did Worboys carry out his crimes?
Worboys, a former stripper from Rotherhithe, south-east London, targeted young women who had been drinking in the West End of London
After deceiving them with a ruse that he had won the lottery, he produced champagne and a carrier bag stuffed with cash, before inviting them to celebrate with him.
But the alcohol was laced with powerful sedatives, and once the drugs had taken hold he attacked the women in the back of his cab.
What was he convicted of?
Worboys was convicted in 2009 of 19 charges of drugging and sexually assaulting 12 passengers and one charge of rape.
He was given an indeterminate sentence of imprisonment for public protection (IPP) and told he would not be released until parole officials were convinced he did not pose a threat to women.
Worboys was ordered to serve at least eight years in jail. When he is released from prison later this month he will have spent a decade in custody, including a period on remand.
IPP sentences were abolished in 2012 after it emerged that they were being used more widely than intended, but the decision was not applied retrospectively to more than 6,000 IPP prisoners – including Worboys – who were behind bars at that time.
What will his freedom look like?
Malcolm Fowler, a retired solicitor with 48 years' experience, said Worboys "would be anything but a free man" on his release from prison.
The 60 year old will be subject to licence conditions including weekly reporting to his supervisor.
Any breach of his conditions could lead to his recall to prison.
[contf]
[contfnew]

[contfnewc]
[contfnewc]