A "homeless hero" who was praised for his response in the Manchester Arena attack has pleaded guilty to stealing from the victims.
Chris Parker was charged with theft of a purse and theft of a mobile phone from two people outside the MEN Arena, during the terror incident of May 22.
Bomber Salman Abedi killed 22 after he detonated a suicide bomb following an Ariana Grande gig last year.
Parker was widely praised for his response to the attack, as he spoke to news outlets about helping the injured.
The 33-year-old has admitted taking the purse of Pauline Healey, as her granddaughter, Sorrell Leczkowski, 14, lay dying yards away.
He also pleaded guilty to taking a mobile phone belonging to a teenage girl who cannot be named because of her age.
Parker also admitted one count of fraud at Manchester Crown Court today, after using Mrs Healey's bank cards in McDonald's on the night of the attack.
CCTV footage played in court showed Parker returning to Mrs Healey on multiple occasions before leaning over her and taking her purse.
He previously denied stealing a coat from an unknown person, as well as another person's bag, discarded in the chaos, and using Mrs Healey's bank cards a number of days after the attack.
Following his guilty pleas, prosecutors will not pursue these charges.
He had been due to stand trial from 2 January, lasting three days, having previously denied all the charges, but failed to turn up to court.
The case had to be adjourned, and he was later found hiding in the loft of a hostel in Halifax, where he was arrested.
Frazer Maude, Sky News reporter, said: "He was up on eight charges, four of theft, four of fraud. He pleaded guilty to two counts of theft and to one count of fraud.
"That was for using Mrs Healey's card in a McDonald's after the attack.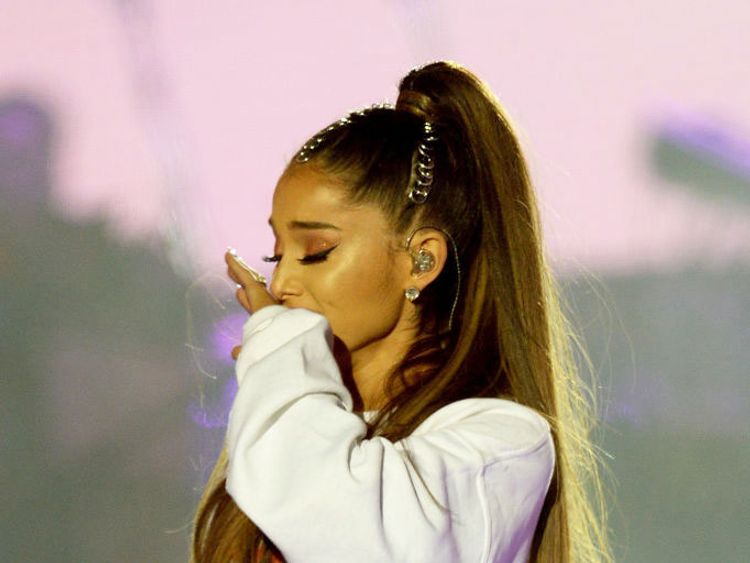 "[In CCTV] You could see him walking around, with a rucksack on his bag. The prosecution alleged he kicked a bag away from someone, before going back to it and rifling through it.
"You could see him picking up a jacket, feeling it as if to see if there was anything of value in it.
"He claimed that he had cradled a dying woman in his arms. Throughout all the CCTV footage, there was no evidence of him helping anyone.
"It was obvious that he was looking at people's possessions, in bags. Using his telephone to take pictures of the victims, those pictures were sold to one UK media outlet."
The photographs were sold to a UK news agency and it is understood they were used by some news sources.
Prosecutors said there was some evidence he had provided some help to people at the venue's entrance, but he used the opportunity "equally" to steal.
Parker's lawyer told the court he was sorry for his "appalling behaviour".
He will be sentenced on January 30. Judge David Hernandez said a custodial sentence is "likely".
The judge added that he would be unlikely to be able to refer to any other cases for guidance on sentencing.
More from UK
Parker has several previous convictions dating from 2000, including shoplifting and burglary offences.
Mrs Healey, her daughter, and granddaughter, went to the Arena to meet someone after the concert but had not attended themselves. Mrs Healey was injured in the explosion and had 15 hours of surgery after the blast. Sorrell was killed.
[contf]
[contfnew]

[contfnewc]
[contfnewc]