Journalist and Tory cheerleader Toby Young has been appointed to the board of a new higher education watchdog, in a decision critics have branded "terrifying."
Young has been made one of the executives of the newly-founded Office for Students (OfS), whose competencies include overseeing university vice chancellors' pay and enforcing "free speech" on campus. The decision sparked a wave of criticism on social media, with many recollecting some of Young's more controversial moments.
Read more
Oxford-educated Young faced criticism back in 1988 for saying the arrival of "stains" – as working-class students were known – changed the face of the university. Writing in the book 'The Oxford Myth,' Young wrote that "Small, vaguely deformed undergraduates would scuttle across the quad as if carrying mobile homes on their backs.
"Replete with acne and anoraks, they would peer up through thick pebble-glasses, pausing only to blow their noses. It was as if all the meritocratic fantasies of every 1960s educationalist had come true and all Harold Wilson's children had been let in at the gate."
Young's brushes with controversy continued, facing criticism over a 2012 Spectator column in which he complained about the introduction of wheelchairs in education centers in order to make them more "inclusive."
"Inclusive," he wrote. "It's one of those ghastly, politically correct words that has survived the demise of New Labour. Schools have got to be 'inclusive' these days.
"That means wheelchair ramps, the complete works of Alice Walker in the school library (though no Mark Twain) and a Special Educational Needs Department that can cope with everything from dyslexia to Munchausen Syndrome by Proxy."
Due to his outspoken views on education, among other things, Monday's announcement was greeted with outrage from MPs, commentators and teachers groups, with a video of the Tory supporter saying teaching is not that "tough" of a profession going viral after being posted by the blog 'Teacher Toolkit'.
Later on Monday, Labour MP David Lammy took to Twitter to blast the move. "Is that Toby Young who said I was wrong to criticize Oxbridge for failing to improve access?
"The Toby Young who only got into Oxford University because his Dad rang the tutor up?
"Toby Young who slated working class students? I thought it was New Year's Day not April Fool's Day."
Journalist and author Paul Mason accused Young of "despising" working-class kids.
Toby @toadmeister Young despises working class kids who try to make good through education. That's why the Tories have put him on a body responsible for regulating higher education.

— Paul Mason (@paulmasonnews) January 1, 2018
Young responded to Mason.
I've helped set up four state schools that when full will educate nearly 2,000 children. At the secondary, >33% are eligible for the pupil premium and we reserve 20% of the places at the primaries for same. What have you done to help working class kids Paul? https://t.co/9UhjvPHLT4

— Toby Young (@toadmeister) January 1, 2018
While Sally Hunt, general secretary of the University and College Union (UCU), also criticized the selection of people spearheading the new watchdog.
"If this organization was to have any credibility it needed a robust board looking out for students' interests," she said in a statement released by the union.
Read more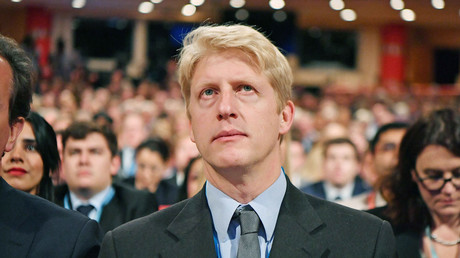 "Instead, we have this announcement sneaked out at New Year with Tory cheerleader Toby Young dressed up as the voice of teachers and no proper representation from staff or students."
Young, the son of a Michael Young, a Labour life peer and sociologist famed for coining the word 'meritocracy', wrote that his father phoned an Oxford admissions tutor after he was rejected by the university. Following a phone conversation, Young wrote, the decision was overturned.
Defending his appointment, Young told the Metro, "All regulatory bodies include a wide range of people, some of whom have worked in the sector being regulated and some of whom haven't.
"They generally include people with a range of different political views as well. So the fact that I'm a Tory who hasn't worked at a university — at least, not since I taught at Cambridge in 1990 — doesn't disqualify me from serving on the board of the OfS."
He added he has "some educational expertise" as he helped found four schools and served as a Fulbright Commissioner since 2013. He added he is also director of a charity helping set up free schools.
Young promised to be "impartial, objective and fair" in his new capacity as member of the OfS board.
[contf]
[contfnew]

[contfnewc]
[contfnewc]