Hospitals in England have been advised to cancel all non-urgent operations and in-patient treatments until at least the end of January after A&E departments experienced extreme pressure over the Christmas and New Year period.
With many hospitals treating large numbers of patients in corridors and with extended ambulance waits, NHS England's National Emergency Pressures Panel (NEPP) has also lifted the ban on mixed-sex wards.
The measures have been recommended to try and free up staff to help deal with an increased number of patients attending A&E with complex conditions, many of which require them to be admitted.
There are also concerns about an increase in flu cases, particularly a severe Australasian strain that has already been linked to deaths in Ireland.
The move comes after hospital trusts across England reported huge pressure over the festive period, with one A&E consultant comparing conditions in his hospital in Stoke to the third-world.
One of the NHS' most experienced chief executives, Andrew Foster of Wrightington, Wigan and Leigh NHS Foundation Trust, told Sky News he had never seen such demand.
"There have been times in the last week when it has been more busy that I have ever seen it before with people queuing in the corridors and waiting to be assessed, so it has been an exceptionally busy winter period.
"Based on previous years it will carry on like this for another four to six weeks and then it will ease off – but when it comes to next winter we are going to need to put even more resources into place because safety is a concern."
Many hospitals, including in Kent and Cornwall, have moved to the highest level of alert or escalation, known as OPEL 4, where they seek assistance from other healthcare services in the region because they can no longer deliver comprehensive care.
Ambulance Trusts have also experienced soaring demand, with the North East Ambulance Service declaring the highest level of alert, and the London Ambulance Service recording 320 calls in a single hour.
Others, including hospitals in West Sussex and Milton Keynes, warned patients to stay away unless they had a life-threatening or serious illness.
The chair of the NEPP, Sir Bruce Keogh, said: "I want to thank NHS staff who have worked incredibly hard under sustained pressure to take care of patients over the Christmas.
"We expect these pressures to continue and there are early signs of increased flu prevalence. The NHS needs to take further action to increase capacity and minimise disruptive last minute cancellations.
"That is why we are making these further recommendations today."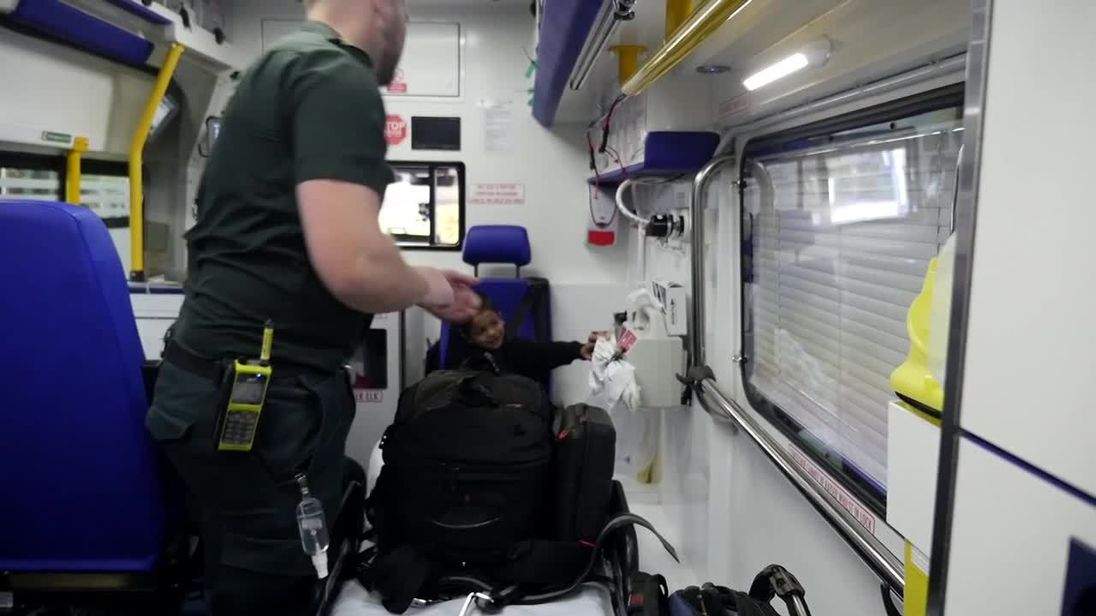 Earlier, Dr Richard Fawcett, an A&E consultant at the North Midlands University Hospital Trust, tweeted: "I personally apologise to the people of Stoke for the 3rd world conditions of the department due to #overcrowding."
In a statement, the Department of Health said: "We know the NHS is extremely busy – as it always is at this time of year – but hardworking staff are taking the necessary steps to make sure patients continue to get seen as quickly as possible.
"Our NHS was recently ranked as the best and safest healthcare system in the world, and the Government is supporting it this winter with an additional £437m as well as £1bn extra social care funding this year."
Labour's shadow health spokesman Jonathan Ashworth said the situation was the result of years of under-funding.
He said: "Despite the heroic efforts of our fantastic NHS staff, Theresa May's reassurances have proved meaningless and hollow.
More from NHS
"Tory under-funding and cuts have left our health service more vulnerable than ever before.
"Jeremy Hunt must urgently tell us how many elective operations he expects to be cancelled and how many more people will be waiting longer in pain and anguish because their scheduled operation has had to be cancelled."
[contf]
[contfnew]

[contfnewc]
[contfnewc]