Preparations are under way across the country for tonight's New Year's Eve celebrations – with security a top priority for police forces.
In Edinburgh, extra bag checks were put in place as Hogmanay events began on Saturday night, with 100,000 people expected to enjoy festivities over the three-day party that traditionally sees in the New Year.
Despite 2017 being an unprecedented year for terror attacks in the UK, Hogmanay's chief executive producer has told Sky News he does not expect the event to change.
Martin Green said: "No one has the right to stop us enjoying our new year, our job is to make sure everyone stays safe and we have lots and lots of people around to make that so."
There were five major terror attacks in the UK in 2017, killing more than 30 people. Earlier this month, MI5 revealed it prevented nine other attacks during the year.
In London, where four of the attacks took place, the Metropolitan Police said a review of security for New Year's Eve has been carried out in light of the incidents.
Thousands of armed police will be on duty in the capital as well as sniffer dogs and vehicle barriers. Although fewer officers will be working during the celebrations, Scotland Yard has insisted its plans are "appropriate".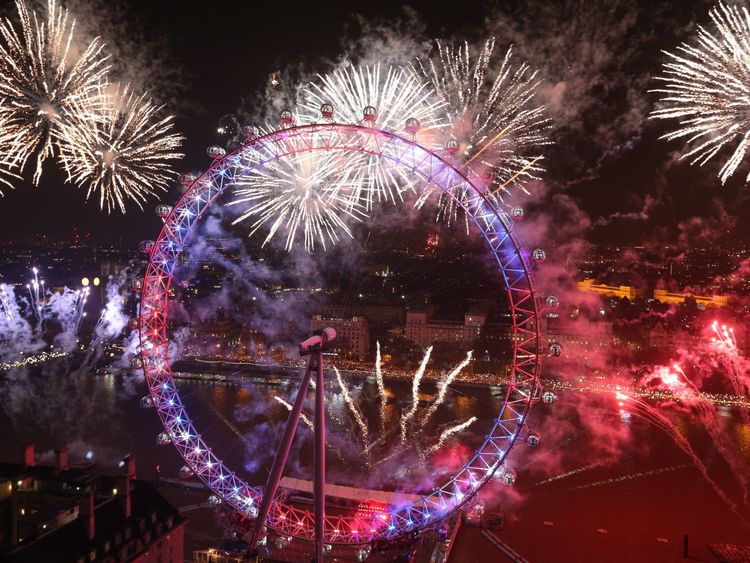 Superintendent Nick Aldworth said the main fireworks event in London will look and feel the same as last year, and there is no intelligence of any specific threats.
He told Sky News: "This year we're led by one of the most experienced command teams that the Metropolitan Police has.
"We also will have around 100,000 people at this event, which gives us 100,000 sets of eyes and ears. We encourage them to be alert but not alarmed."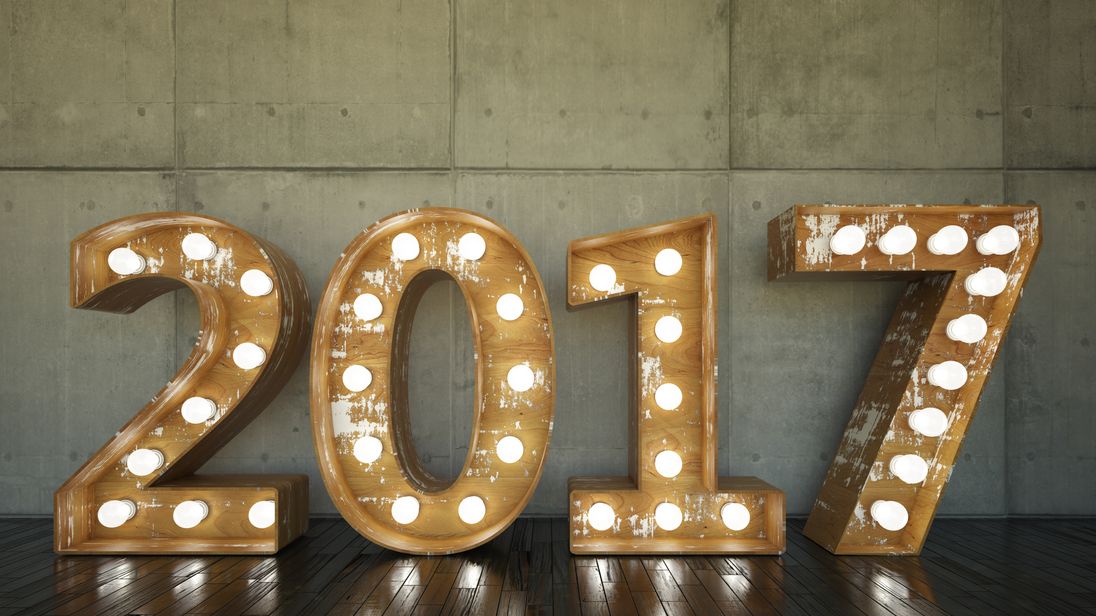 Elsewhere around the world, major cities also are gearing up to welcome in 2018 – with New Zealand set to celebrate first at 11am UK time.
In New York City, officials have confirmed their event in Times Square will have the tightest security ever – with police snipers on duty and sniffer dogs on patrol. Back in autumn, a terror attack there killed eight people.
Bag searches and concrete blocks are also being enforced at the Brandenburg Gate in Berlin – and for the first time in the city's history, a "safe zone" is being established for women who feel harassed or threatened.
For revellers back in the UK, there is a chance that poor weather and travel disruption could dampen celebrations.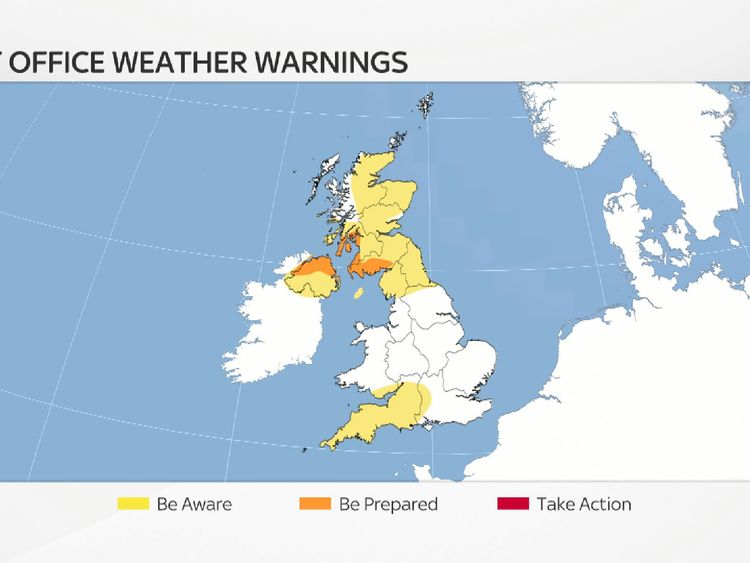 Weather warnings for "very strong winds" are in force as Storm Dylan sweeps in across a stretch of Northern Ireland and southern Scotland, with the Met Office warning that flying debris is likely "with the possibility of injuries or danger to life".
The worst of the 80mph gusts is expected to pass by early afternoon, paving the way for Hogmanay celebrations to continue as planned in Edinburgh.
For London, a dry evening is forecast – but a 24-hour strike by some South Western Railway staff could cause difficulties for those trying to travel into the UK's busiest train station, Waterloo.
Both cities are planning to put on a star-studded show for tens of thousands of people.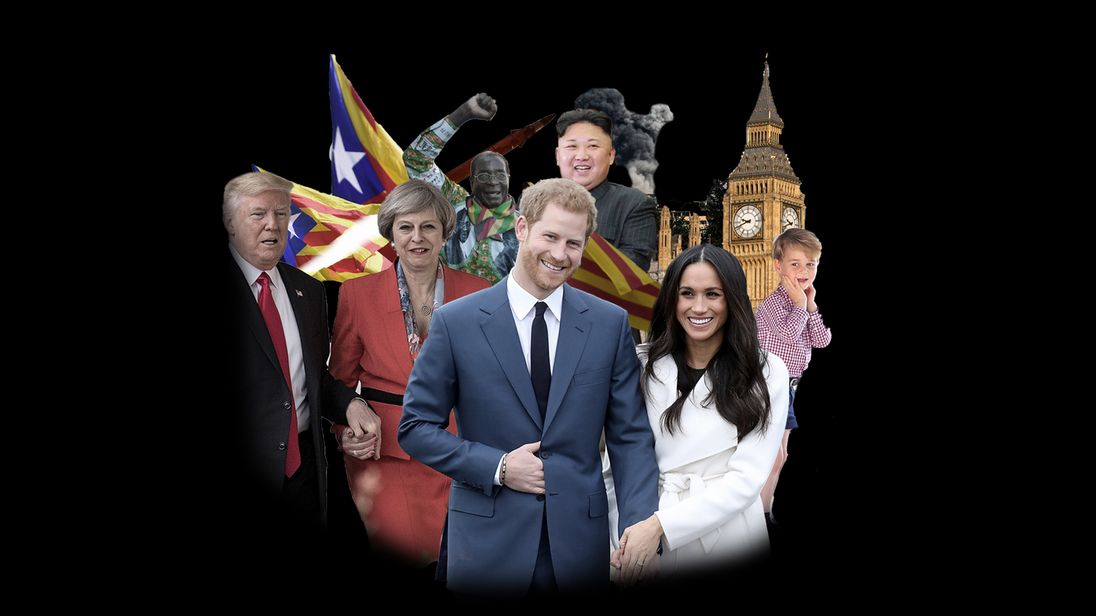 Edinburgh is promising to throw "the best party ever", with live music, DJs and the "ultimate fireworks display" from the castle – with Rag'n'Bone Man headlining Concert in the Gardens.
More from UK
Big Ben's famous bongs will ring out at midnight in London, heralding the start of a 12-minute display where 10,000 fireworks will light up the night sky.
The soundtrack for the pyrotechnic extravaganza is being dominated by female artists including Annie Lennox, Aretha Franklin and Ariana Grande, marking 100 years of women having the right to vote.
[contf]
[contfnew]

[contfnewc]
[contfnewc]
The post Police prioritise security as NYE celebrations near appeared first on News Wire Now.