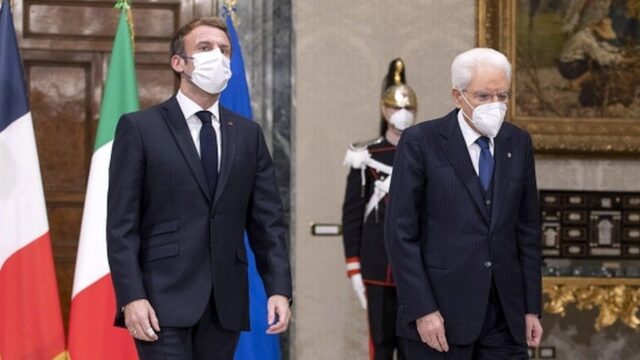 bbc– Could he really, despite everything, become president? The sex parties, the tax fraud conviction, the list of scandals as long as your arm?
The talk shows are debating it, the politicians are considering it. Might 85-year-old Silvio Berlusconi, the business tycoon who became Italy's longest-serving post-war prime minister, crown his extraordinarily colourful career by becoming head of state when MPs choose in January?
"It's my dream," says Antonio Tajani, who co-founded centre-right party Forza Italia in 1993 with Mr Berlusconi, and is today its vice president.
Business, football and politics
In the party headquarters, beneath smiling pictures of a younger Berlusconi beside the words "honesty, experience, wisdom", he talks of the rise of a man whose devoted supporters call Il Cavaliere – the Knight.
"Berlusconi is a leader as an entrepreneur, a leader in the football sector as the owner of AC Milan, one of the most important politicians in the history of my country, who worked hard in favour of transatlantic relations," he explains.
The former prime minister's political achievements have been overshadowed by his countless criminal charges – though the only conviction not overturned on appeal was for tax fraud – and by his infamous sex parties, which he called "bunga bunga" and which often featured some of the pin-up girls he spent his career promoting.
PROFILE: Italy's perpetual powerbroker
His conviction for paying for sex with an underage Moroccan, nicknamed "Ruby the Heartstealer" was overturned, though he still faces two charges of bribing witnesses to keep silent. So does he, I ask Mr Tajani, have the moral fibre to assume the highest office in the country?
"There is a lot of blah blah blah on this," the Berlusconi loyalist replies. "This is not the picture organised by the left-wing parties, newspapers and judges."
That Il Cavaliere is being seriously considered as the candidate of the right is to a large degree down to a widespread perception among Italians that the judiciary has long been heavily politicised and, among his supporters, that he was its victim.
"I am the most persecuted man by prosecutors in the history of the world," he once said.
But beyond his endless legal woes, his myriad of gaffes have contributed to a sense of woeful unsuitability among his detractors.
From calling Barack Obama "young, handsome and tanned" to proclaiming "it's better to like pretty women than be gay", his populist rhetoric over the decades has amused and horrified in equal measure.
"Of course some sentences were shameful," says Lia Quartapelle, an MP from the centre-left Democratic Party, choosing her words carefully.
"But we opposed him beyond the scandals. They were what hit the imagination, especially abroad, but we opposed him on the grounds he wasn't doing the right things for the country – but he was doing a lot for his own interests."
Ms Quartapelle also complains about some of his ideas on women's issues, such as proposing a salary for women to stay home as housewives.
"Putting him forward risks being a big own goal by the right wing, overlooking the potential backlash. Italy needs something different than a step back into the past."
But age and political longevity are barely an impediment in a country where leaders from politics to business rarely exude youthful dynamism.
Even so, wouldn't reaching 92 at the end of his mandate simply make Silvio Berlusconi too old, I ask Antonio Tajani. "Look at Queen Elizabeth," he responds.
"The problem is not age, it's the mind. Silvio Berlusconi is not only the past, he's also the present. From 1994 to today in 2021, he's still at the centre of the political debate after many, many attacks. That is a victory for him."
Whether for or against, there is widespread consensus that Silvio Berlusconi has been fundamental in modern Italian politics: the Teflon, populist, business mogul who preceded Donald Trump by over two decades.
"Berlusconi has been a remarkable figure, very controversial but important and he's looking for, not exactly vengeance but to be rehabilitated," says Professor Giovanni Orsina from Rome's LUISS university.
"He wants the country to accept that he was a statesman, not a convict."
The question is whether he is harbouring presidential ambitions for his own good or the good of Italy.
In Mr Berlusconi's eyes the two things are one and the same, according to Prof Orsina.
Silvio Berlusconi's life has often echoed the soap operas his TV channels first brought from the US to Italy.
He has played the roles of heart throb, hero and survivor, so perhaps his final scene will be as the comeback kid.
Giovanni Orsina believes he should never be underestimated.
Mr Berlusconi's advisers reportedly told him he was totally crazy when he first became a TV tycoon, and again when he wanted to become prime minister, Prof Orsina says.
"This is the man of the impossible."