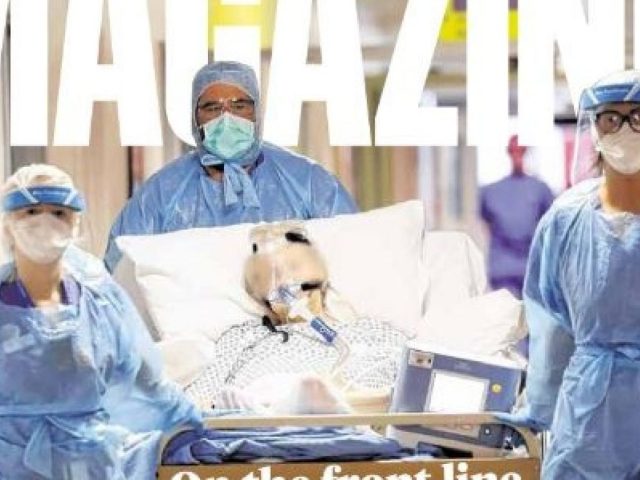 The Irish Times claimed one of the top prizes at the 2021 Headline Mental Health Media Awards on Wednesday – which recognise excellence in the coverage of mental health issues.
Patrick Freyne won the National Print/Online category for a piece published earlier this year: Ireland's mental health pandemic: from crisis to emergency. The category was for a single news report or feature "that deals with stories, topics or issues in, about or related to mental ill health" and the judges wrote that the article was "meticulously researched".
Meg Walker was also nominated in the same category for a piece published in The Irish Times last January: During lockdown, my 11-year-old was hospitalised with an eating disorder.
The Irish Times were shortlisted in three categories, with the awards ceremony – hosted by Anton Savage – held online due to the Covid-19 pandemic.
Jennifer O'Connell and Damian Cullen were both nominated in the "Mental Health Content/Special Interest" category, which celebrates a specialist feature that deals with stories, topics or issues in, about or related to mental health. O'Connell's article, Ireland's teenage pariahs: 'We are really at breaking point now', was concerned with the impact Covid-19 has had on Irish teens. Cullen was nominated for, 'I have far too many stories': 30 Irish women on harassment and assault, which was published last March in the wake of the killing of Sarah Everard, a young woman who was kidnapped, raped and murdered in London. The winners of the category were Paul Fennessy and Karen Leach for The42.ie: 'I do not want any other child, any other young person or athlete to go through what I went through.'
Cullen was also nominated for the "Headline Impact Award", along with Stefanie Preissner, Tommy Tiernan, Michelle Heffernan and Joe Finnegan. For a "broadcaster, publisher or individual working in any platform who has made an exceptional contribution to the national conversation around mental ill health", the prize was taken by the presenter of the Tommy Tiernan Show, who judges said had the ability "to probe and to comfort all in one breath".
Follow here- irishtimes