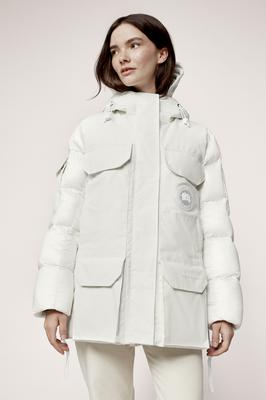 independent.ie– Festive reds are a bone of contention at this time of the year. You may be a total refusnik and bah humbug your way through the Christmas jumper scene, or you may be embracing the 'splash of red with everything' styling approach until January.
Either way, I thought I'd direct your attention to a touch of tartan as a happy middle ground and a piece you will enjoy in 2021.
The uber cute red and black check jacket is part of the H&M Holiday Collection which delivered some really cool pieces and this boxy jacket, which costs €59.99, is a total star in my book. Why, you ask?
Red and black check lumbercheck jackets always have a steal-worthy look from a guy's wardrobe. They are a standard in the menswear's offer but those 'borrowed' pieces, with their longer lengths and bigger proportions, often swamp the female frame and can feel awkward as opposed to comfy.
While it is often referred to in fashion circles as the 'Rob Roy' tartan, it is actually recorded in the Scottish register of tartans as the MacGregor clan tartan and became popular during Victorian times.
However, to add further confusion about this check classic, once it migrated to the US, it subsequently became known as the buffalo plaid and the lumberjack check.
So, what's great about this jacket? Well for the girl who has been 'borrowing' one, the specs in this are great starting with the boxy shape which sits out from the body and doesn't hug the waistline.
The hemline sits just on the hip (worn by 5ft 5in model) and almost covers the bum rather then making it a feature of your look as happens so often with the shorter, elasticated bomber jackets.
I like thoughtful design features and the attention to the sleeves in this jacket means it works brilliantly over a jumper because the raglan sleeves have been designed to be wide and extra long, plus there's a buttoned cuff to keep out the cold.
Zip through, with two patch pockets at the front and a cosy brushed finish, the jacket and the lining have been made from recycled polyester which is part of H&M's stated goal to use 100pc recycled or other sustainably sourced materials by 2030.
For a touch of new year glam, check out the Holiday Collection's flounced rib-knit jumper (€22.99). Worn with wide-legged trousers in a sequinned mesh (€39.99), in style terms, the two definitely box above their price point.
The trousers are lined in jersey and have a gentle tapered leg for a very relaxed look.
Puffer Power
Years of ignoring them due to fears of looking wide like the Michelin Man have been well and truly parked as we finally develop an appreciation for the humble puffer. What took us so long when you look around at the army of puffers which have become our uniform?
I'm currently rocking one I managed to track down in the recent Jil Sander limited edition line at Uniqlo where their prices are quite amazing — but do remember if you are buying from this Japanese brand to go up a size.
For sheer fashion value, there is no doubting the great lengths the high street has gone to from Mango, COS, & Other Stories and M&S with a wide mix of lengths and linings.
Arket.com has lovely ones and Moncler has moved from being a ski slopes style gem to a definite urban favourite.
Introducing celebrity collaborations with designers like Simone Rocha and Richard Quinn has introduced Moncler to a new gen of customers.
Outdoor types swear by The North Face and Patagonia and judging by the endless queues outside the new Canada Goose shop on Grafton Street, the popularity of their coats and jackets for women, men and children is quite something. Price does not appear to be an issue, with prices starting at €450 for a vest and running up to as much as €1,250.
The Standard Expedition Parka (below) is the original extreme weather parka, developed for scientists working in Antarctica. It costs €1,775 and will arrive instore in early January. Meanwhile the popular Alliston Parka is a less eye-watering price at €950.
The party is indoors
For those who don't wish to throw in the fashion towel on what traditionally would have been one of the big, fun nights, take pyjamas in front of the telly to a whole new level.
The striking, feather trimmed red PJs come from Sleeper, an elegant sleepwear range founded by former fashion magazine editors Kate Zubarieva and Asya Varetsa after one of them dreamed they were standing in the middle of a pyjama factory.
The range is aimed at the customer who wants lux pieces that you can wear inside or out.
Made in the Ukraine, Sleeper is now available in Ireland where it is exclusive to Brown Thomas.
The PJs with a longer line jacket and lovely piping detail cost €265 and are available in both red and in white.
brownthomas.com