Children will certainly be a focal point during the royal wedding.
Prince Harrys godchildren will all be participating in the ceremony as bridesmaids and pageboys.
But who are they, and how are they connected to the Royal Family?
Zalie Warren
Zalie is the youngest bridesmaid to be featured in the royal wedding, and is the daughter of Jake Warren, son of the Queens racing manager John Warren.
Harry and Jake went to Ludgrove College Eton together, and when his twins were born, he became godfather to Zalie.
Florence Van Cutsem
Shes only 3 years old so hasnt been pictured at any events yet, although her parents, Alice and Major Nicholas van Cutsem are regulars at royal parties.
Advertisement
Advertisement
You may remember her last name, as her cousin grace was the little bridesmaid who made a funny face when Kate and William kissed at their wedding.
Florence is Harrys goddaughter, while Grace is Williams. The Van Cutsem boys (Nicholas, Hugh, Edward and William) are friends with the princes and their dad Hugh is close pals with Charles.
The toddler will have big shoes to fill if she wants to eclipse her cousins scene-stealing prowess.
Jasper Dyer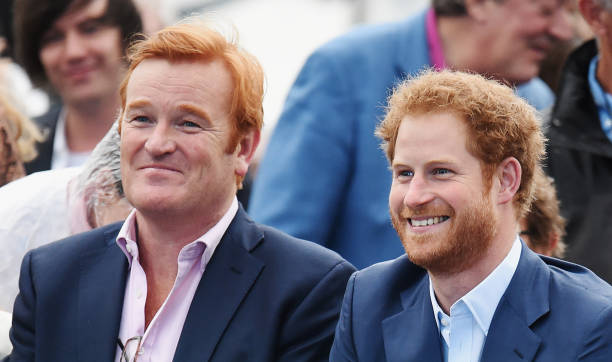 Many people may remember Mark Dyer, who was a mentor to Harry during his teenage years after losing his mother.
Hes a former Welsh Guards officer and Royal Equerry to Prince Charles, and has helped Harry with various life achievements including his romance with Meghan and his charity Sentebale.
Dyer and Amanda Kline wed in 2010, and their son Jasper became Harrys godson.
Hell be a pageboy at the wedding this weekend.
MORE: The rules royal wedding guests must follow – from no open-toed shoes to the phone ban
MORE: Meghan Markles Mum flies into Heathrow Airport before meeting the Queen
Advertisement
Advertisement